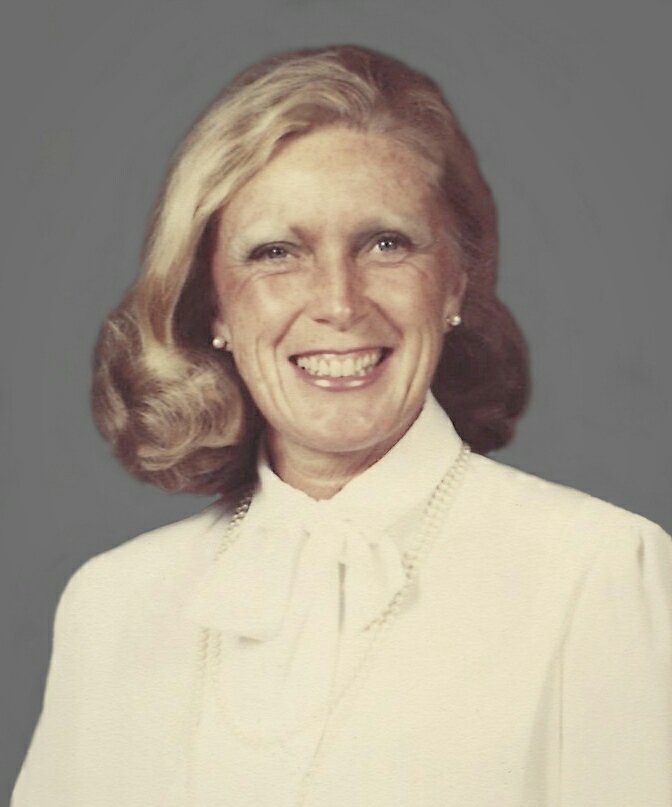 Obituary of Lois Catherine Farley (nee Fulton)
Please share a memory of Lois Catherine to include in a keepsake book for family and friends.
Of St. Thomas, passed away peacefully at Elgin Manor on Thursday, November 12, 2020, in her 93rd year. Beloved wife of Dr. Robert O. "Bob" Farley for 67 wonderful years. Dearest Mama of Janet (Steve) of St. Thomas, Kate of Montréal, John of Guelph, Martha of Winnipeg, and the late Mary of Toronto (2001). Adored Gramma/Nana/Grammy of Sarah (Kyle), Rachel (Justin), Leigh (Mo), Penelope, Bob, and Evelyn. Dear Sister of Elaine (Larry) of Medicine Hat and Robert (Joan) of Aylmer. Also lovingly missed by cousins, nieces, nephews, and their families. Eldest daughter of the late Lloyd and Kathleen (née Futcher) Fulton. Born at home on the farm in Southwold Twp on May 31, 1928.
Lois began her education in a one-room schoolhouse at Fingal Public School. She started a year later than everyone else her age as she had to walk the 2 miles to school, "all alone, through the corn fields, rain or shine". She went on to graduate from St. Thomas Collegiate Institute, raising Rhode Island Red Roosters for pocket money and leasing a plot of land from her Dad, to harvest soybeans for university tuition. She had the best tan at the Stork Club dances from driving the tractor dawn to dusk.
Failing to excel at UWO Secretarial Science, which was the only post-secondary education her father would allow or finance, Lois transferred to English Literature and achieved top marks. She immediately got into university life, successfully 'rushing' the only female fraternity on campus, Kappa Alpha Theta, and also winning a prize position as UWO Drum Majorette, marching with the university football band for the next four years.
Lois graduated from the University of Western Ontario (BA), Queen's University (PHE), Ontario College of Education in Toronto, and Doon School of Fine Arts in Kitchener. Specializing in English and Physical Education, her teaching career started at Medway High School in London, and continued at London South Collegiate Institute, East Elgin Secondary School, West Elgin Secondary School, Parkside Collegiate Institute, Central Elgin Collegiate Institute, and Arthur Voaden Secondary School. After 20+ years of supply and full-time teaching, Lois retired on June 30, 1989 and welcomed her first grandchild the very next day, July 1.
Lois had boundless enthusiasm and energy for new projects. She believed in getting involved in her community and all levels of politics. Highlights include first female Director of Progressive Conservatives of Elgin, Public Utilities Commission (Board Member, Vice Chair, Chair), UWO Executive Alumni Council, UWO Merit Award Committee, University Women's Club of St. Thomas, Citizens Committee for Recreation for City Council (Chair, Advisory Board), YWCA Advisory Board, Anderson Department Store Annual Fashion Show Model, Talbot Shivaree Committee, various local charities, and a long standing member of First United Church. In 1972 and 1973, Lois was nominated for Elgin County's Woman of the Year.
The arts have always been Lois's main passion. She was an avid reader throughout her life and joined the St. Thomas Book Club, formed in 1958 that still continues to this day. With her background in literature, Lois was eventually an integral part of choosing the books each year and inviting the UWO professors who would lead the discussion. During her retirement, Lois decided to read books from authors starting with the letter A and working through the alphabet, systematically reading each and every one of their books.
Theatre was also part of Lois's appreciation of the arts. She was a seasonal member of The Grand Theatre and a Patron of the Stratford Festival. She encouraged the love of theatre in her children and grandchildren. Each summer, Lois would take her granddaughters for a picnic along the Avon River, dressed for the occasion in their white gloves and hats, and then treat them to the Shakespearean play of the day. And for Lois Farley, dramatic moments were not just limited to professional plays. As a child, her self-styled stage name was Sylvia Dubois who headlined at her farmyard outhouse theatre. And later on, as an English teacher, in order to alleviate student boredom, Lois would surprise her class by dressing up in period costume of the literature she was teaching.
Her love of the arts, community involvement and commitment to education all came together one evening when she and her husband Bob hosted a reception at their house for the Minister of Education, Universities, Colleges, Museums, and Galleries, Mr. Bill Davis, the future Premier. She seized the opportunity to charm the Minister to obtain financial support for a local gallery. She ended the evening with a sizable grant and a life-long friend.
Lois was one of the driving forces behind establishing the Art Gallery of St. Thomas-Elgin. She was a Founding Member of The Gallery and was responsible for the acquisition of the initial Permanent Collection with Don Anderson. Lois was the inaugural Director of The Gallery, a member of the Board, Women's Committee, and the Endowment Committee, over the years. The St. Thomas-Elgin Public Art Centre, as it is now known, celebrated its 50th anniversary in 2019.
Lois was an artist in her own right, sketching in ink and painting in oil, throughout her life. She was also a true collector of original local and provincial art. Her home was like a gallery, with over 100 pieces hung on and up the walls, on the main floor alone. Her appreciation of art has been handed down to her children, as her own paintings and those she collected hang proudly in each of their houses.
Lois made everything special. Every meal was an event. Every party a festivity. Every holiday an extravaganza. She hosted many memorable afternoon tea parties and evening soirees as well as family weddings and medical, political, and historical fancy dress events. Never a dull moment in her heritage home at 105 Metcalfe Street, St. Thomas!
Lois loved her family above all else. There was nothing she wouldn't do for her family and friends. Her love was evident in birthday parties and family trips. Her optimism was always there to encourage her children in daily life. "Tomorrow was always a new day." She was a kind Mother and friend.
Lois Farley was a remarkable woman, with class and beauty, inside and out. She left an impact on everyone she met and everything she did. She was an elegant modern intrepid woman. Lois Farley had style. From a farm girl to a world traveller. From an artist to an educator. From a fashion icon to a jewellery store owner. With all her creative talents and loving style, Lois Farley was unique. We miss her.
In Lois's own words, "I would like my children and friends to remember me as a proud Canadian, who loved the arts and her fellow persons, in her own community and at large, but most of all her husband and family."
Life has come full circle for our beloved Lois, who entered this life and left this life on Fingal Road. Celebration of Life will be held in the future when family can all gather.
Arrangements entrusted to the Sifton Funeral Home, 118 Wellington Street, St. Thomas (519-631-1160).
Donations may be made to the St. Thomas-Elgin Public Art Centre
The Farley Family would like to express their deep gratitude to all the Nurses and Staff at Elgin Manor for the extraordinary love and care they provided for Lois, unconditionally over the past 7 years.
----------------------------------------------------------------------------
When a Resident with dementia moves into Elgin Manor, the family is asked to compile a list of five of her favourite things. The list is hung above her bed so all the caregivers will know a little something about the resident they are looking after. Lois had dementia for 5 years before she moved into The Manor in April of 2013. I compiled the requested list of five things and then went on to a second list of five more things. Many of her favourite things appear in the write-up above but the following were only briefly mentioned or not mentioned at all.
In Janet's words…
FIVE INTERESTING THINGS ABOUT LOIS FULTON FARLEY
1. ECCENTRIC TEACHER
Lois loved teaching. Once the youngest of her children entered high school, she went back to full-time and taught English at Arthur Voaden Secondary School. Lois felt her students would work harder and enjoy English more if they were doing well. Her marking philosophy was to range her grades from 70%-100%, not 50%-100%. The struggling students never received marks below 70% and the outstanding students frequently received 90%'s. This strategy definitely paid off as receiving good grades motivated everyone to work harder and all the students loved English class which is very rare!
Lois was always dreaming up ways to keep her classes interesting. Because she was a track coach, she had keys to the school, so one weekend she slipped into her classroom and painted it brilliant lime green "to liven things up for my students". We all remember her planning the whole 'adventure' and when questioned about it she said it was better to ask for forgiveness after, not permission before. To say the least, the Principal was not amused!
2. WORLD TRAVELLER
Lois travelled all her adult life. She visited countries all over the world with her husband Bob and other family members. She took a year off from teaching and left in the fall to travel on her own with only a backpack. She returned at Christmas and left again early in the year, meeting Bob in Cairo, Egypt in the spring. Lois returned home to attend parties and showers for her eldest daughter's July wedding which she single-handedly planned and hosted in the family home.
3. THE FULTON HOUSE
Before retiring from teaching, Lois decided to open a jewellery store in Port Stanley so she would have something to occupy her time in retirement. She had always loved and worn big, wild, funky jewellery and you heard her approaching before you could see her! So she decided to stock her store with fabulous artsy jewellery from various artisans in south-western Ontario.
Lois named her store The Fulton House after her grandfather's hotel in Fingal that was built in 1872, coincidentally the same year the Farley home was built in St. Thomas. She replicated his very elegant black-green oval sign with gold lettering and until recently it hung on the side of her home on Margaret Street. The Fulton House was open summers and weekends and the business was a success. Lois retired on June 30, 1989 and on July 1st she became a Gramma. This changed everything as her Grandchildren became the centre of her universe. Lois decided to close The Fulton House; her retirement plans had changed!
4. THE COLOUR BLUE
Lois absolutely loved the colour blue. When she moved into the 1872 Heritage Home on Metcalfe Street where the family lived for 42 years, she decided she wanted to be 'surrounded by the peacefulness" of her favourite colour. Lois hired a decorator to help her with her plan. Together they carpeted the entire house in blue and all the walls of the main rooms were painted or wallpapered blue. The effect was magnificent as the home had a tranquil feeling and every room was so different it wasn't obvious they were all the same colour. When Lois and Bob moved to Margaret Street, she implemented the same plan, and the house feels like home because of The Colour Blue.
5. FOOD GLORIOUS FOOD!
Lois has always been a food lover. She said she would eat anything except a runny, soft-boiled egg. Her absolute favourite food is potatoes. However she would rarely let herself enjoy starchy foods as she wanted to keep her slim figure. Recently her love of potatoes has taken over, possibly due to her Irish roots. She loves anything potato – mashed potatoes & gravy, French fries, potato chips, etc. But she still avoids all other starches to keep her slim figure!
AUTHOR'S NOTE: When Lois painted her Arthur Voaden classroom brilliant lime green one weekend as a surprise to brighten up her students, the VP was not happy at all with her. When this essay was submitted to the Recreation Ladies at Elgin Manor, one asked me if I knew what her last name was. It turned out she was the daughter-in-law of the VP at the time and she told me she was looking forward to mentioning my story at Sunday dinner with her in-laws. Only in St. Thomas I said!
Arrangements
A Celebration of Life will be held in the future when family can all gather.
Online Memory & Photo Sharing Event
Ongoing
Online Event
About this Event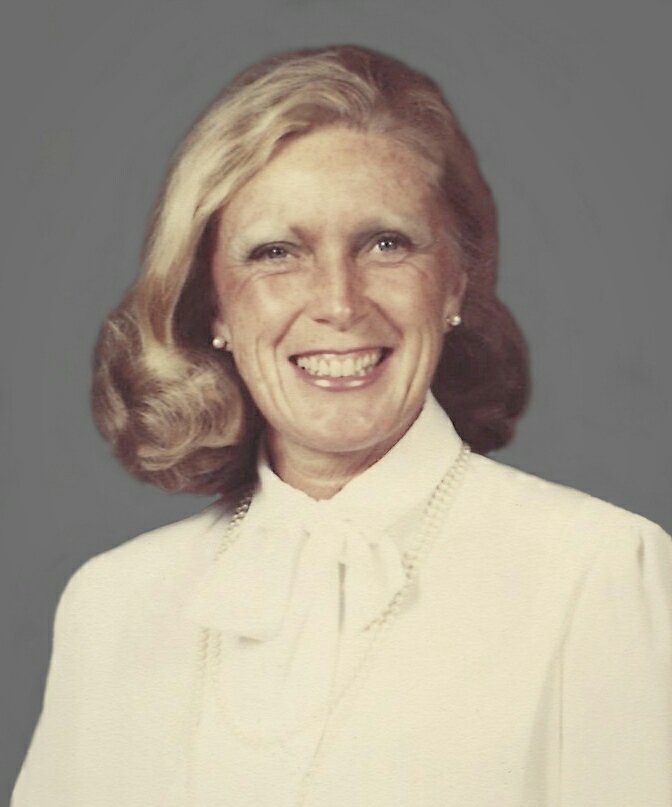 In Loving Memory
Lois Catherine Farley (nee Fulton)
1928 - 2020
Look inside to read what others have shared
Family and friends are coming together online to create a special keepsake. Every memory left on the online obituary will be automatically included in this book.


Share Your Memory of
Lois Catherine
Proudly independently owned and operated by
three generations of the Sifton Family since 1926.


Our Location:
Funeral Establishment Operator Class -1
Licence # 412

Have a Question?

Looking for something you can't find? We make it easy to get the answers you need. Please feel free to contact us at anytime.